DJI Avata Fly Smart Combo DJI FPV Goggles V2
DJI Avata Fly Smart Combo DJI FPV Goggles V2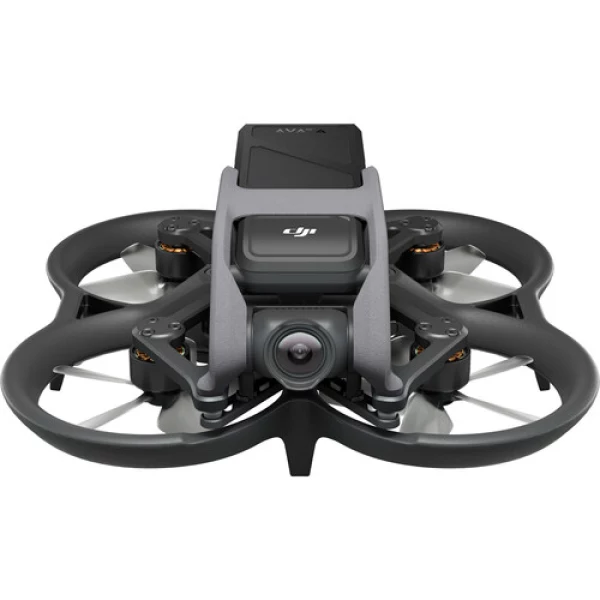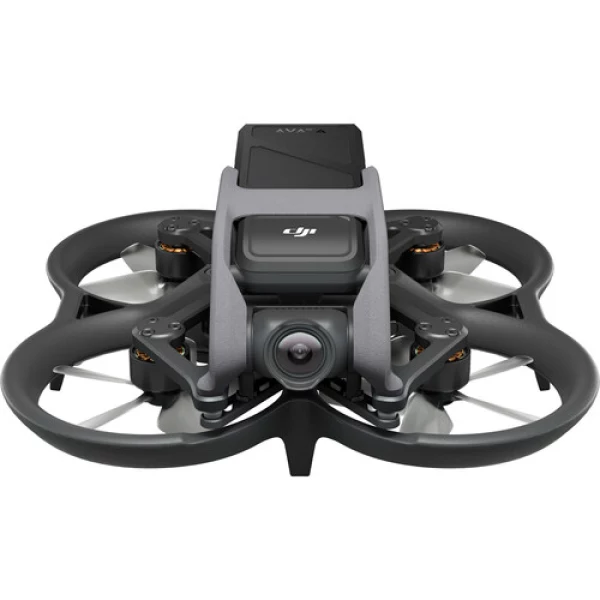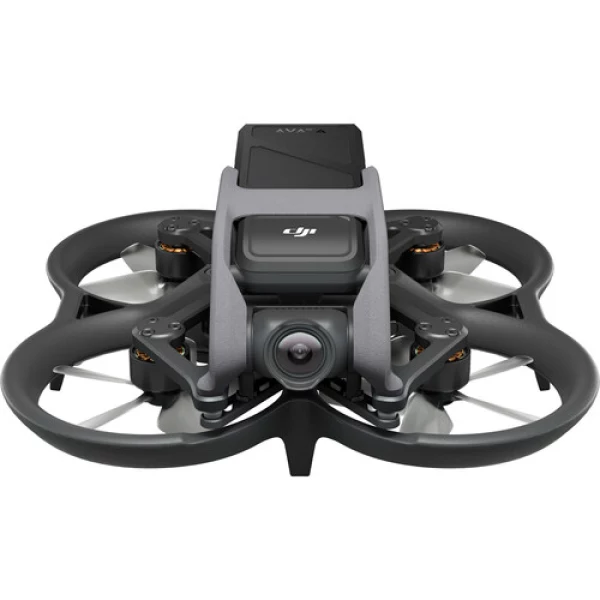 Ad

The Sky is Your Playground
DJI Avata Fly Smart Combo DJI FPV Goggles V2 When you combine Avata with the goggles and motion controller, flight becomes accessible to all.  Experience the thrill of total immersion with unrivaled safety and control. Embrace your spontaneity and capture the world around you. Some of us were Born to Fly.more drone
Where Agility Meets Toughness
Compact and lightweight, DJI Avata is nimble in tight spaces. Every aspect of its design was made for you to be bold. The built-in propeller guard means that if Avata comes in contact with an object, it can bounce back, stay in the air, and can keep on flying.1
Experience the Thrill of Flying
Enjoy total immersion and intuitive control with DJI Avata. When you combine Avata with the goggles and motion controller, flight becomes accessible to all.
DJI Avata Fly Smart Combo (DJI FPV Goggles V2)
Flight has Never Been Easier
With the DJI Motion Controller, intuitive flight is in your hands. Squeeze the trigger and bolt forward or turn a corner with the swivel of your wrist.
Ultra-Smooth 4K Footage
Avata features an upgraded camera system so that no extra attachments are needed. Enjoy next-level imagery with the 1/1.7-inch sensor, 155° FOV, and flagship stabilization.
Palm-Sized and Agile
The lightweight and compact design of Avata makes it easy to carry and more capable of agile maneuvers. Fly between gaps, though branches, and take it with you on any adventure. Avata offers an impressive 18-minute flight time and upgraded safety. With the built-in propeller guard, it can handle minor contact, stay in the air, and keep on flying.
Backed by Flagship Transmission
live feed with DJI O3+ video transmission at distances of up to 10 km. DJI Avata is compatible with DJI Goggles 2, DJI FPV Goggles V2, DJI FPV Remote Control 2, and DJI Motion Control, which each unlock different possibilities.
Includes DJI FPV Goggles V2 and DJI Motion Controller, making it a cost-effective choice for immersive flight experience.
Specification
Aircraft
Weight

5.7 oz / 162 g

Dimensions
Diagonal Size: 4.7" / 120 mm
Overall Dimensions:
With antennas folded: 167.40×103.90×81.31 mm
With antennas unfolded: 196.69×103.90×104.61 mm
Max Ascent Speed

6 m/s (Normal Mode, Sport Mode)

Max Descent Speed

6 m/s (Normal Mode, Sport Mode)

Max Speed
8 m/s (Normal Mode)
14 m/s (Sport Mode)
27 m/s (Manual Mode)
Max Angular Speed

±0.01°

Max Service Ceiling Above Sea Level

5000 m

Max Wind Speed Resistance

10.7 m/s (Level 5)

Max Flight Time

11.6 km

Operating Temperature Range

-10° to 40° C (14° to 104° F)

Satellite Positioning Systems

GPS + Galileo + BeiDou

Hover Accuracy Range
Vertical:
±0.1 m (with Vision Positioning)
±0.5 m (with GNSS Positioning)
Horizontal:
±0.3 m (with Vision Positioning)
±1.5 m (with GNSS Positioning)
Gimbal
Stabilization
Single-Axis (tilt)
Mechanical Range: Tilt: -95° to 75°
Controllable Range

Tilt: -80° to +65°

Angular Vibration Range

±0.01°
Drone-Camera
Sensors Sensors are electronic components that detects and responds to some type of input from the physical environment. The specific input could be light, heat, motion, moisture, pressure and location, The output is generally a signal that is converted to use in computing systems, a location sensor, such as a GPS receiver is able to detect current location of your electronic device.
1/1.7-inch CMOS
Effective Pixels: 48 MP
Lens
FOV: 155°
Equivalent Focal Length: 12.7 mm
Focal Length: 2.34 mm
Aperture: f/2.8
Focus Mode: FF
Focus Range: 0.6 m to ∞
ISO Range
100-6400 (Auto)
100-25600 (Manual)
Shutter Speeds

Video: 1/8000-1/50 s Photo: 1/8000-1/50 s

Still Photography Modes

Single Shot

Max Image Size

4000×3000

Photo

JPEG

Video Resolution
With DJI Goggles 2:
4K@30/50/60fps
2.7K@30/50/60/100/120fps
1080p@30/50/60/100/120fps

With DJI FPV Goggles V2:
4K@30/50/60fps
2.7K@30/50/60/100/120fps
1080p@30/50/60/100/120fps
Video Recording Modes

MP4

Max Video Bitrate

150 Mbps

Colors
Standard
D-Cinelike
EIS
Supports RockSteady and HorizonSteady
Can be disabled
Distortion Correction

Supports Normal Mode, Wide Mode, and Ultra Wide Mode

Supported File Systems

exFAT (recommended) FAT32
Remote Controller
Operating Frequency

2.400-2.4835 GHz 5.725-5.850 GHz

Max Transmission Distance
2.4 GHz: ≤ 28.5 dBm (FCC), ≤ 20 dBm (CE/SRRC)
5.8 GHz [4]: ≤ 31.5 dBm (FCC), ≤ 19 dBm (SRRC), ≤ 14 dBm (CE)
Transmitter Power (EIRP)
2.4 GHz: ≤ 28.5 dBm (FCC), ≤ 20 dBm (CE/SRRC)
5.8 GHz [4]: ≤ 31.5 dBm (FCC), ≤ 19 dBm (SRRC), ≤ 14 dBm (CE)
Operating Current/Voltage

Voltage: 14.76 V Charging Voltage Limit: 17 V
Dimensions
| | |
| --- | --- |
| Weight | Weight: 5.7 oz / 162 g |
Intelligent Flight Battery
| | |
| --- | --- |
| Capacity Battery Capacity is a measure (typically in Amp-hr) of the charge stored by the battery, and is determined by the mass of active material contained in the battery. The battery capacity represents the maximum amount of energy that can be extracted from the battery under certain conditions. | 2420 mAh |
| Voltage | Voltage: 14.76 V Charging Voltage Limit: 17 V |
| Battery Type Battery Type => Cell phones run on various kinds of batteries depending on the manufacturer, phone size or shape and features. There are basically four types of cell phone batteries => Lithium Polymer, Lithium Ion, Nickel Metal Hydride and Nickel Cadmium. | Li-Ion (Lithium Ion) |
| Energy | 35.71 Wh@0.5C |
| Net Weight | Approx. 162 g |
| Charging Temperature Range | 5° to 40° C (41° to 104° F) |
Reviews