DJI Mavic Mini 2 FLY
DJI Mavic Mini 2 FLY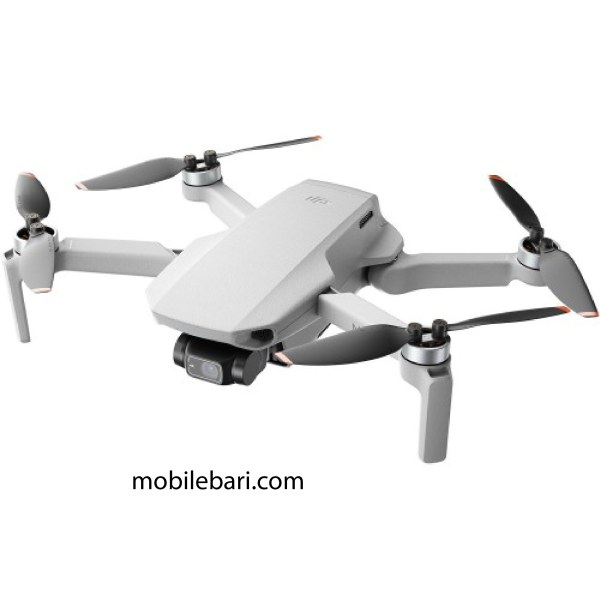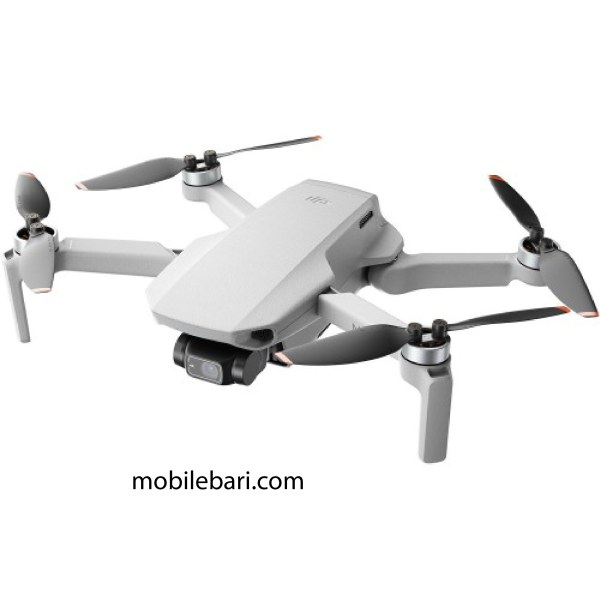 Ad

DJI Mavic Mini 2 FLY More Drone Combo
Dji Mavic mini 2 fly more drone combo just how light is DJI Mini 2 At less than 249 g, it weighs about as much as an apple and fits in the palm of your hand. Compact and convenient, Mini 2 is your ideal travel companion, transforming how you capture your favorite memories. more drone
DJI Mavic Mini 2 FLY More Drone Combo
Small But Mighty
Thanks to intuitive and advanced features packed in a portable frame, DJI Mini 2 provides complete freedom wherever and however you want to create Whether you are shooting at a deserted beach or capturing the details of a fun family reunion, Mini 2 can handle it all. 1
Powerful Performance
With a max battery life of 31 minutes, DJI Mini 2 grants more than enough time to compose the perfect shot. Mini 2 can resist 29-38kph winds and take off at a max altitude of 4,000 meters, so your footage is stable even when flying along a windy coastline or high above an alpine forest.
OcuSync 2.0 Video Transmission
Mini 2 supports up to 10 km of HD video transmission and has excellent anti-interference capabilities, giving you the ability to fly farther and see clearer.
3-Axis Gimbals with 4K Camera
A 12MP camera in the sky delivers content guaranteed to impress. Along with 4K/30fps video and a 3-axis motorized gimbals,Mini 2 ensures stunning image quality that is consistently smooth no matter how adventurous your piloting gets.
DJI Mavic Mini 2 FLY More Drone Combo
Instantly master aerial photography
With just a few taps, DJI Mini 2 automatically records and shoots professional-level videos to share directly on social media. Whether you are a beginner or a more experienced flyer, the DJI Fly app helps you produce impressive results complete with soundtracks and filters.
DJI Mavic Mini 2 FLY More Drone Combo
Show off just how epic your view is
Select from Wide-Angle, 180°, and Sphere panoramas, and DJI Mini 2 will do the rest, generating a panoramic masterpiece almost instantly.
Enhanced Photo
The DJI Fly app features intelligent, built-in photo optimization. The app automatically enhances image quality after downloading a photo, resulting in vivid colors and details that pop.
Simplified Flight for Stunning Content
DJI Mini 2 carefully optimizes user experience and intelligent features. Thanks to Smart Return to Home, automatic takeoff, and precise hovering, operation is more streamlined and safer than ever. [4] The possibilities are endless when the sky is your playground.
DJI Mavic Mini 2 FLY More Drone Combo
When Mini 2 is close to your smartphone, the DJI Fly app will automatically recognize and connect to the aircraft and synchronize selected photos and videos at 20 MB/s. With this new feature, you can easily cut out a segment of your footage to edit and download. Hunting for your favorite shot or worrying about insufficient storage is a thing of the past. The intuitive editor of the DJI Fly app includes a diverse set of creative templates. Flying, shooting, editing, and sharing can be done almost instantly, allowing you to create and share on the go.
Discover a new adventure
Not sure where to fly? Figuring out where to take off no longer needs to be a headache. Plan your itinerary in advance with the DJI Fly app, and you might even come across another aerial photography enthusiast.
See for Yourself
DJI Mini 2 packs powerful performance in an impossibly light body. Mini 2 is the ideal choice for beginners and content creators looking to level up.
DJI Mavic Mini 2 FLY More Drone Combo
Restrictions:
To fly Drone, you may need to get Government Authorized Certificate for your area or any other place. Star Tech will not provide a refund or be involved in any other actions regarding Drone Flying Restrictions.
For a Drone purchase, you need to submit your national identity card or passport copy and valid mobile number (which is registered with the same national identity card) to our sales center or via mail.
Specification
Aircraft
Weight

Weight (Battery & Propellers Included) Takeoff Weight: < 249 g

Dimensions
Diagonal Size (Propellers Excluded)
Diagonal Distance: 213 mm
Dimensions-
Folded: 138×81×58 mm (L×W×H)
Unfolded: 159×203×56 mm (L×W×H)
Unfolded (with propellers): 245×289×56 mm (L×W
Max Ascent Speed
5 m/s (S Mode)
3 m/s (N Mode)
2 m/s (C Mode)
Max Descent Speed
3.5 m/s (S Mode)
3 m/s (N Mode)
1.5 m/s (C Mode)
Max Speed
16 m/s (S Mode)
10 m/s (N Mode)
6 m/s (C Mode)
Max Tilt Angle
40° (S Mode)
25° (N Mode)*
25° (C Mode)*
* Up to 40° under strong winds
Max Angular Speed
130°/s (S Mode)
60°/s (N Mode)
30°/s (C Mode)
Max Service Ceiling Above Sea Level

4000 m

Max Wind Speed Resistance

8.5-10.5 m/s (Scale 5)

Max Flight Time

31 mins (measured while flying at 4.7 m/s in windless conditions)

Operating Temperature Range

0° to 40°C (32° to 104°F)

Satellite Positioning Systems

GPS+GLONASS+GALILEO

Hover Accuracy Range
Vertical: ±0.1 m (with Vision Positioning), ±0.5 m (with GPS Positioning)
Horizontal: ±0.3 m (with Vision Positioning), ±1.5 m (with GPS Positioning)
Gimbal
Stabilization
3-axis (tilt, roll, pan)
Mechanical Range-
Tilt: -110° to 35°
Roll: -35° to 35°
Pan: -20° to 20°
Controllable Range

Tilt: -90° to 0° (default setting) -90° to +20° (extended)

Max Controllable Angular Speed

100°/s

Angular Vibration Range

±0.01°
Drone-Camera
Sensors

<strong>Sensors</strong> are electronic components that detects and responds to some type of input from the physical environment. The specific input could be light, heat, motion, moisture, pressure and location, The output is generally a signal that is converted to use in computing systems, a location sensor, such as a GPS receiver is able to detect current location of your electronic device.

1/2.3" CMOS
Effective Pixels: 12 MP
Lens
FOV: 83°
35 mm format equivalent: 24 mm
Aperture: f/2.8
Focus range: 1 m to ∞
ISO Range
Video:
100-3200 (Auto)
100-3200 (Manual)
Photos:
100-3200 (Auto)
100-3200 (Manual)
Shutter Speeds

Electronic Shutter: 4-1/8000 s

Still Photography Modes
Single Shot
Interval: JPEG: 2/3/5/7/10/15/20/30/60 s
JPEG+RAW: 5/7/10/15/20/30/60 s
Auto Exposure Bracketing (AEB): 3 bracketed frames at 2/3 EV Bias
Panorama: Sphere, 180°, and Wide-angle
Max Image Size
4:3: 4000×3000
16:9: 4000×2250
Photo

JPEG/DNG (RAW)

Video Resolution
4K: 3840×2160 @ 24/25/30fps
2.7K: 2720×1530 @ 24/25/30/48/50/60fps
FHD: 1920×1080 @ 24/25/30/48/50/60fps
Video Recording Modes

MP4 (H.264/MPEG-4 AVC)

Max Video Bitrate

100 Mbps

Supported File Systems

FAT32 (≤ 32 GB) exFAT (> 32 GB)
Remote Controller
Operating Frequency

2.400-2.4835 GHz, 5.725-5.850 GHz

Max Transmission Distance
10 km (FCC)
6 km (CE)
6 km (SRRC)
6 km (MIC)
Transmitter Power (EIRP)
2.400-2.4835 GHz
FCC ≤ 26 dBm
CE ≤ 20 dBm
SRRC ≤ 20 dBm
MIC ≤ 20 dBm
5.725-5.850 GHz
FCC ≤ 26 dBm
CE ≤ 14 dBm
SRRC ≤ 26 dBm
Operating Current/Voltage

1200 mA 3.6 V (Android) 700 mA 3.6 V (iOS)

Video Output Port

LightningMicro USB (Type-B) USB-C

Mobile Device Holder

180×86×10 mm (Height×Width×Thickness)
Charger
| | |
| --- | --- |
| Voltage | Input: 100-240 V, 50/60 Hz, 0.5 A Output: 12V 1.5 A / 9V 2A / 5V 3A |
| Rated Power | 18 W |
Intelligent Flight Battery
Capacity

<strong>Battery Capacity</strong> is a measure (typically in Amp-hr) of the charge stored by the battery, and is determined by the mass of active material contained in the battery. The battery capacity represents the maximum amount of energy that can be extracted from the battery under certain conditions.

2250 mAh

Voltage

Voltage: 7.7 V Charging Voltage Limit: 8.8 V

Battery Type

<strong>Battery Type => </strong> Cell phones run on various kinds of batteries depending on the manufacturer, phone size or shape and features. There are basically four types of cell phone batteries => Lithium Polymer, Lithium Ion, Nickel Metal Hydride and Nickel Cadmium.

Li-Ion (Lithium Ion)

Energy

17.32 Wh

Net Weight

86.2 g

Charging Temperature Range

5° to 40°C (41° to 104°F)

Max Charging Power

29 W
App / Live View
| | |
| --- | --- |
| Live View Quality | Remote Controller: 720p/30fps |
| Latency | About 200 ms |